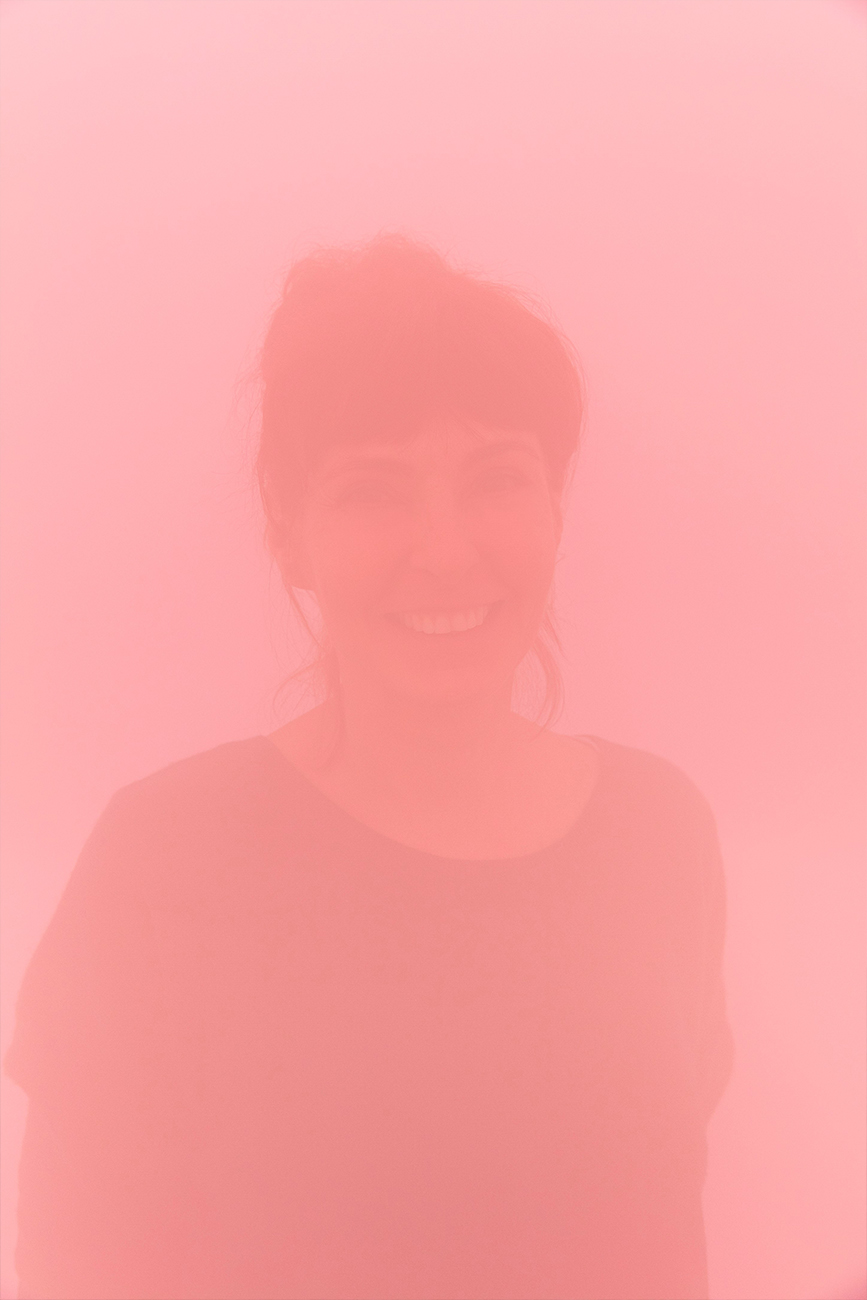 Ann Veronica
Janssens
Studio professor
Born in 1956 in Folkestone, Great Britain. Lives and works in Brussels.
Immersive and often immaterial, the in situ works of Ann Veronica Janssens are composed of areas of colored light, artificial fog, sounds, and sculptures that elicit a loss of meaning and challenge the perceptions of visitors. Instability, feelings of vertigo, hallucinations …. these are the physical experiences and the body's relation to space that are conjured in these environmental installations that encourage letting go.
After graduating in flexible sculpture from La Cambre-ENSAV in Brussels, Ann Veronica Janssens taught sculpture at the École de Recherche Graphique (ERG) in the Belgian capital. Her work has been shown in many international institutions and events, with her immaterial installations appearing in the biennials of Sydney, São Paulo, Istanbul, Seoul, and Venice, where she represented Belgium in 1999 with Michel François. Among many others, she has exhibited at the SMAK in Ghent, the Nasher Sculpture Center in Dallas, the Neue Nationale Galerie in Berlin, IAC in Villeurbanne, and the Grand Palais and the Musée d'Orsay in Paris. In 2020, she had a solo exhibition at the Louisiana Museum of Modern Art in Denmark.

Photo credit: © Andrea Rossetti