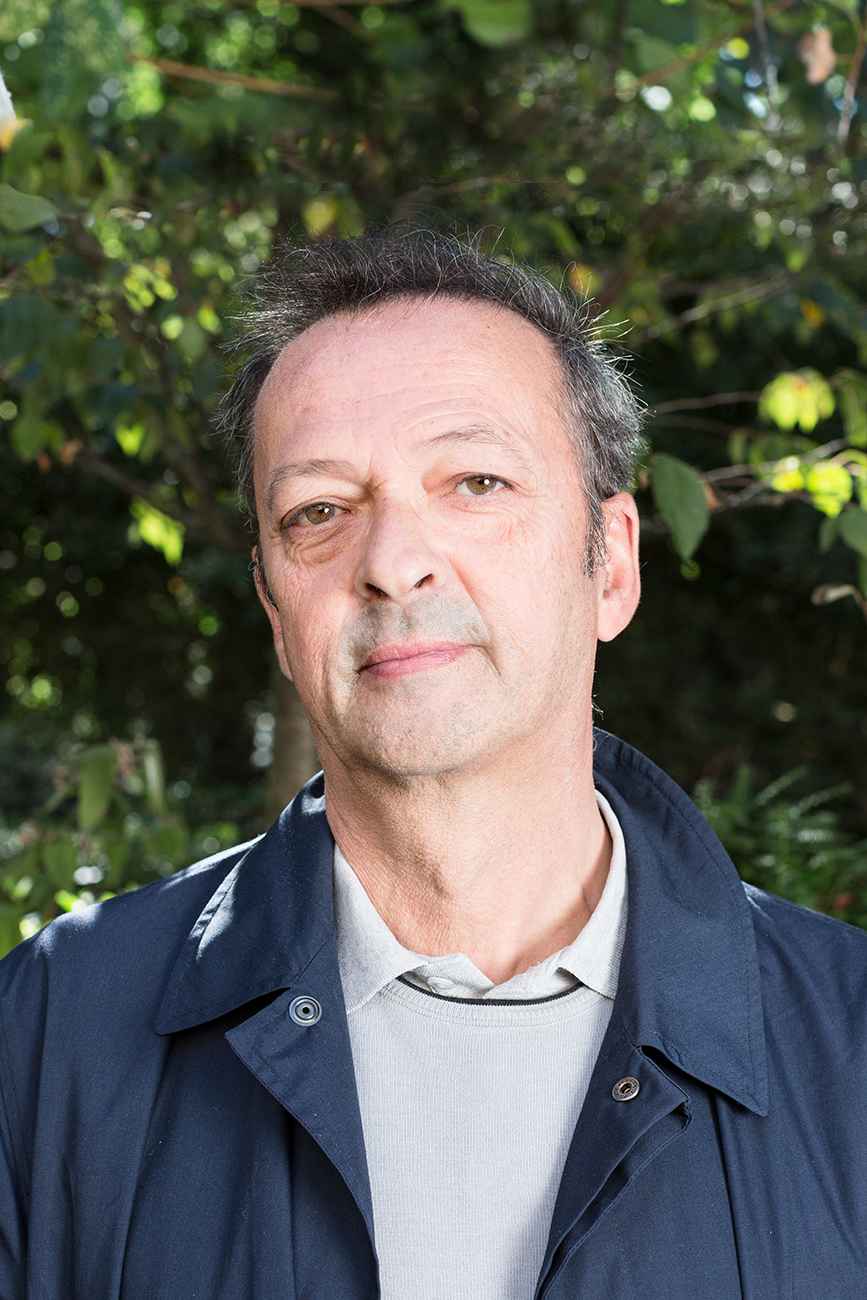 Djamel
Tatah
Studio professor
Born in 1959 in Saint-Chamond, Loire. Lives and works in Montpellier.
The human being is at the center of Djamel Tatah's sober and refined paintings. Blending tradition and modernity, including updating a wax painting technique dating from antiquity. These figures, suspended, standing out from colorful backgrounds, are between two worlds, depicted life size, inspiring tranquility and spreading an immense serenity around them. This same quiet force emanates from the artist himself, balanced between the East and the West.
Born in France to Algerian parents, he studied at the Beaux-Arts de Saint-Étienne in the 1980s, before embarking on an international career. His work has been shown in international institutions (Guangdong Museum in Guangzhou, the Musée National d'Art Moderne et Contemporain in Algiers, the Centre Pompidou Málaga), as well as in private collections and foundations (Fondation Maeght Saint-Paul de Vence; Collection Lambert, Avignon; Barjeel Art Foundation, Sharjah).
He has held major exhibitions in France, major exhibitions, notably at the Musée d'Art Moderne de Saint-Étienne in 2014.
Djamel tatah will exhibit his latest works at the Musée Fabre in Montpellier in december 2022 and at Musée Matisse in Nice in 2024.

Photo credit: © Hugo Aymar