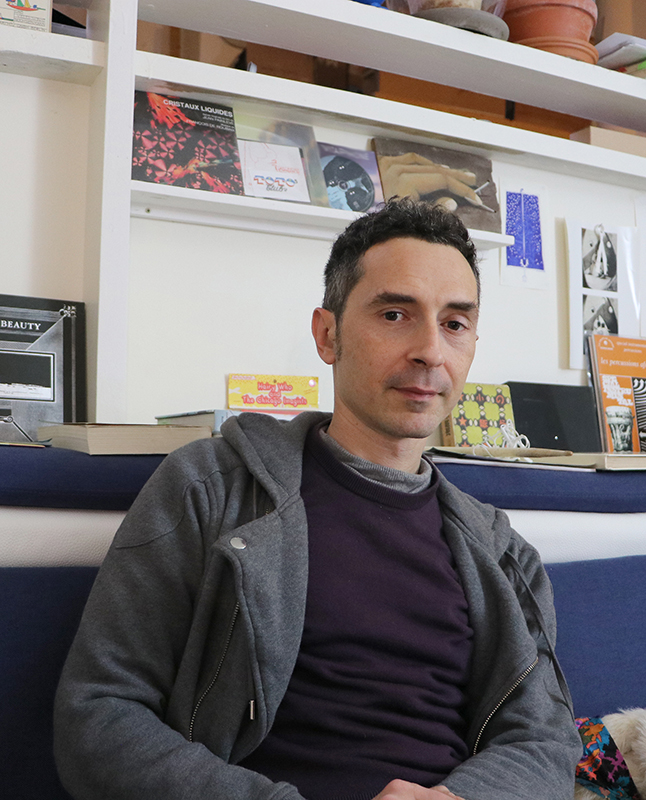 Julien
Tiberi
Humor drawing
A graduate from the Villa Arson in 2004, Julien Tiberi will teach the course "Humor Drawing: from press cartoon to caricature" at the New Academy of Amateurs of Beaux-Arts de Paris in Paris starting January 2021.
A visual artist represented by the Galerie Sémiose since 2011, Julien Tiberi develops a practice that intersects the fields of drawing, sculpture, painting and installation. Its foundation lies at the heart of drawing, which he sees as an "extended memory system". The importance of the process leads him to develop techniques specific to tools (silkscreen, lithography) and styles, from hallucinatory drawing to documentaries explored in all their forms (trial reports, caricature, illustration).
Julien Tiberi is also a musician in many bands (Shrouded & the dinner, Vitaphone, Enzo & Jacques) and was part of the play "Les Chauves-souris du Volcan" by the Zerep company.
He has been teaching in the field of art for several years, in the form of workshops and courses such as his interventions at the Ecole Nationale des Arts Décoratifs in Paris and at the Ecole Nationale Supérieure d'Art et de Design in Nancy.
His works have been exhibited at Galerie Sémiose, Parasol Unit Foundation for Contemporary Art, London (UK), Center for Contemporary Art FUTURA, Prague (CZ), National Museum of Contemporary Art, Bucharest (RO), FRAC Languedoc-Roussillon, Montpellier (FR), Villa du Parc, Annemasse (FR) and Palais de Tokyo, Paris (FR).