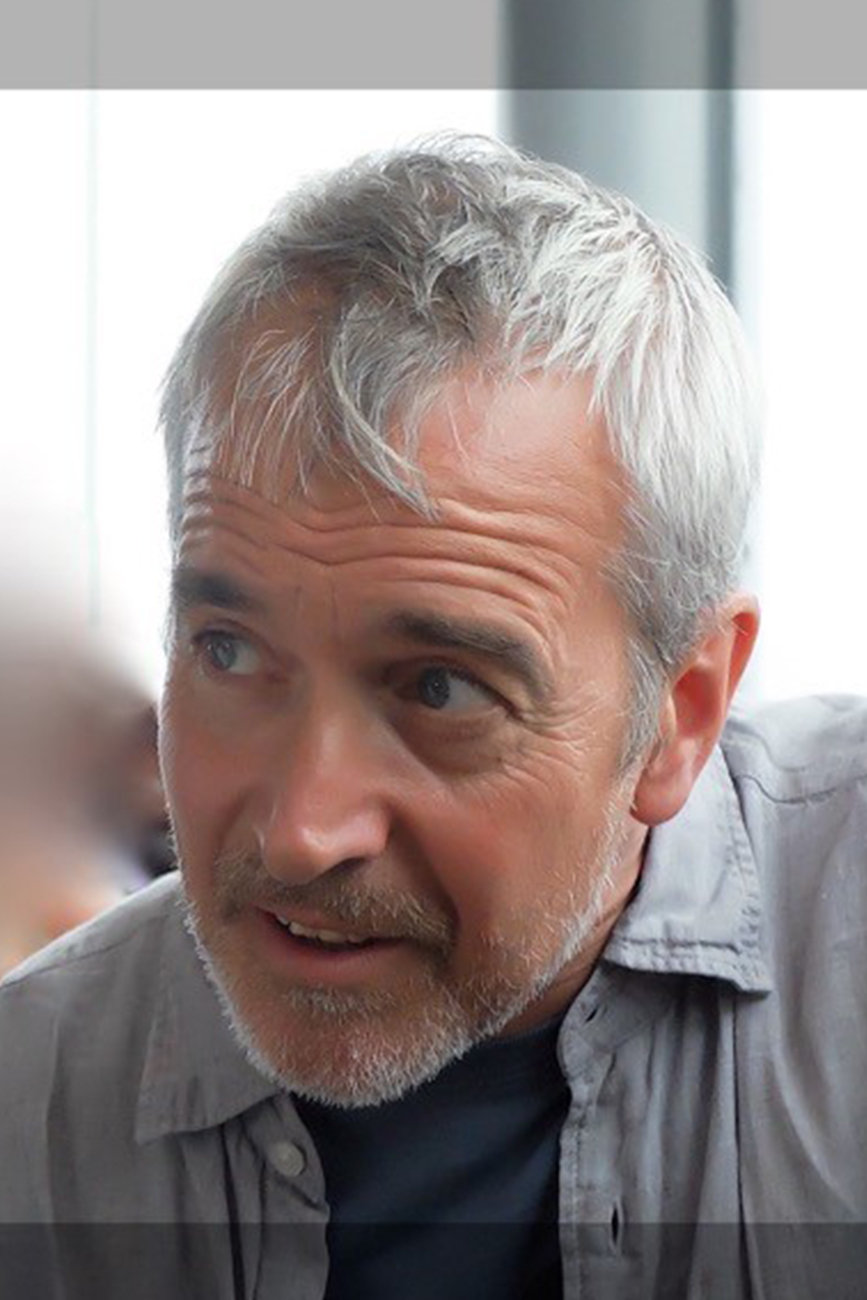 Damian
Corcoran
English
Born in the UK, Damian Corcoran has spent the last 30 years of his life in Paris working as a freelance coach and trainer in private business and higher education, and as an actor. He has a degree in English Language and Literature from Liverpool University and a Cambridge Diploma in Teaching English as a Foreign Language. He has been teaching at Beaux Arts Paris since 2006.
"In my pedagogical approach the learner is at the centre of the learning experience; their knowledge, their skills, and their experiences are what inform the class. This learner centred approach gives everyone the chance to grow in the target language and by drawing on my rich experience as an actor I create a fertile, non-judgemental and dynamic learning environment; a rehearsal space or laboratory where everyone has a stake in the results."
Damian's classes break away from the traditional classroom experience of learning English in high school and provide personalised content to small groups with an eclectic methodology which is flexible and modifiable. Just as no one individual is the same as another so no one group is the same. Course content changes from year to year according to the needs and wants of the students, and these changes are reflected in the group dynamic. This is how student motivation remains high and the classes stay fresh and spontaneous.