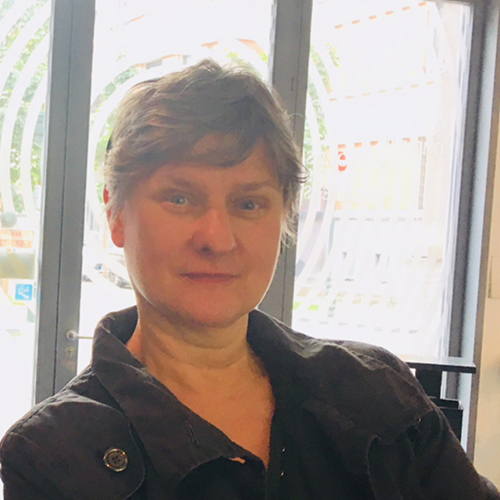 Marie-José
Burki
Studio professor
In a world saturated with images and information, Marie José Burki's films, photographs and installations question our perception of reality, analyse our relationship with the passage of time, and focus on the relationship between words, language games and images. Her films and visual devices reveal and deconstruct the media strategies to which we are constantly exposed, reconnecting us with the living.

Marie José Burki studied literature at the University of Geneva and art at the Haute École d'Art et de Design (HEAD) in Geneva. She was a visiting artist at the Rijsakademie in Amsterdam, directed the post-graduate course at the Beaux-Arts de Lyon, and was a professor at the Hochschule fur Bildende Kunste in Hamburg from 2001 to 2008, before becoming head of the studio and head of the post-graduate course at the Beaux-Arts de Paris from 2015 to 2020.

From Documenta IX in Kassel (1992) to Museum on the Seam in Jerusalem (2018), via The Irish Museum of Modern Art in Dublin (1996), Barcelona Museum of Contemporary Art (1998), The Contemporary Museum, Baltimore (1999), Villa Arson in Nice (2000), Museum Folkwang, Essen (2005), Maison Rouge in Paris (2012), Kunstmuseum Bern (2013), Kunsthaus Aarau (2014), or the Institut d'art contemporain de Lyon (2015), she is regularly invited to take part in major international events, as well as a number of solo exhibitions (Kunsthalle de Basel and De Appel in Amsterdam in 1995, Kunsthalle de Bern in 1998, Musée des Arts Contemporains du Grand Hornu in 2003, the CRAC in Sète in 2007, the Gulbenkian Foundation in Lisbon in 2017).