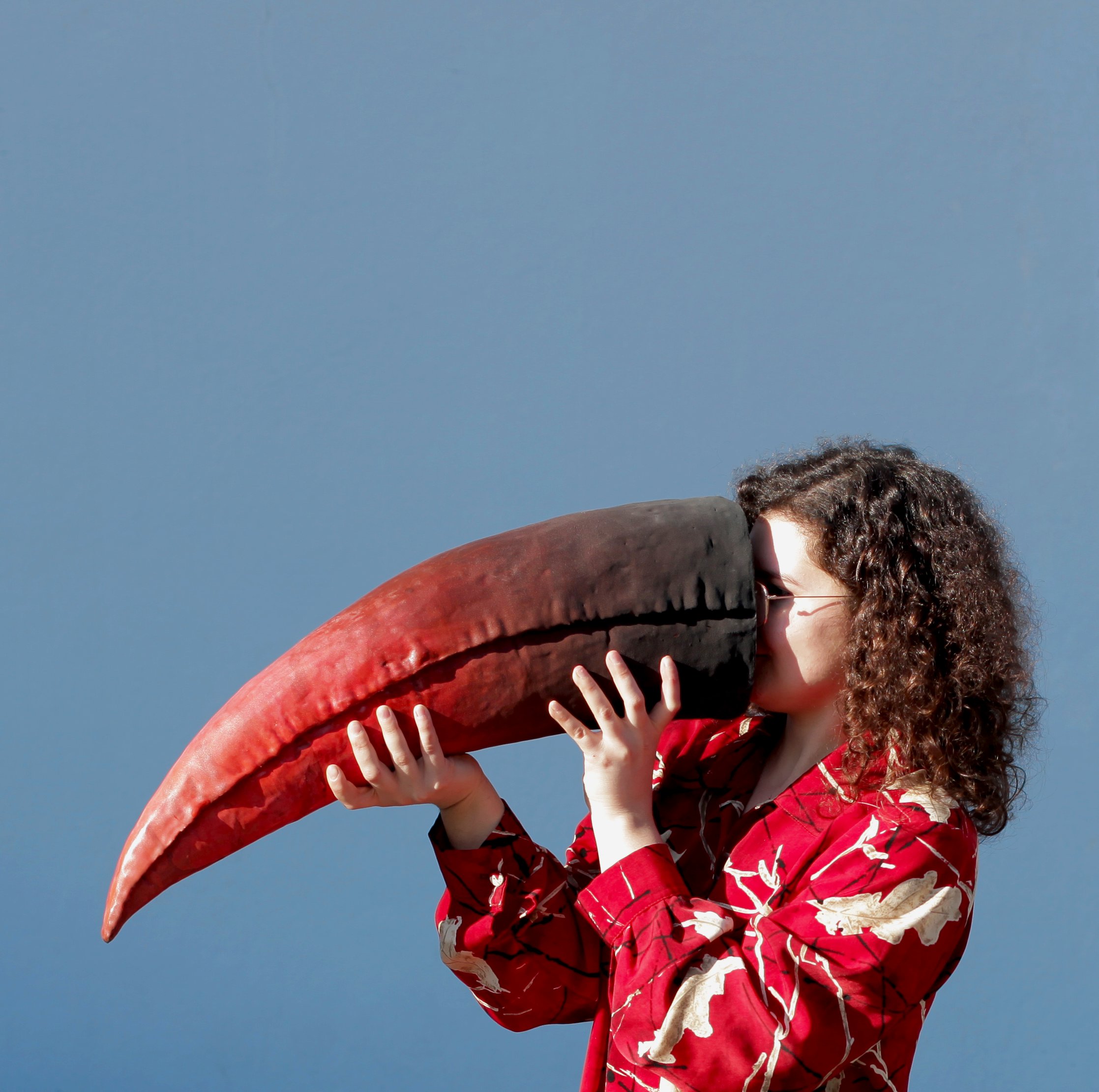 Madeleine
Calafell
A graduate of the Beaux-Arts de Paris in 2020, an instructor at the Claude Dumas Ceramic Workshop since October 2017, and a winner of the Joseph Epstein Sculpture Prize in 2021, Madeleine Calafell is teaching at the New Academy of Amateurs (NABA).
Madeleine Calafell's world comes from the allegories she has encountered in African landscapes and social imagination where nature is often deified. From her experiences in Africa (Ivory Coast and Morocco), the artist creates drawings and sculptures inspired by sketched memories, Alpha Blondy, Die Antwoord, Kader Attia, William Kentridge, Roger Ballen, the sad and joyful fantasy of brass bands, post-slavery codes, decolonization, the ZEF movement and apartheid.
Through reflection and imagination, Madeleine Calafell invites us to learn the necessary theoretical basics and the different technical processes to make a ceramic piece.
Photo credit: Zoé Moineaud