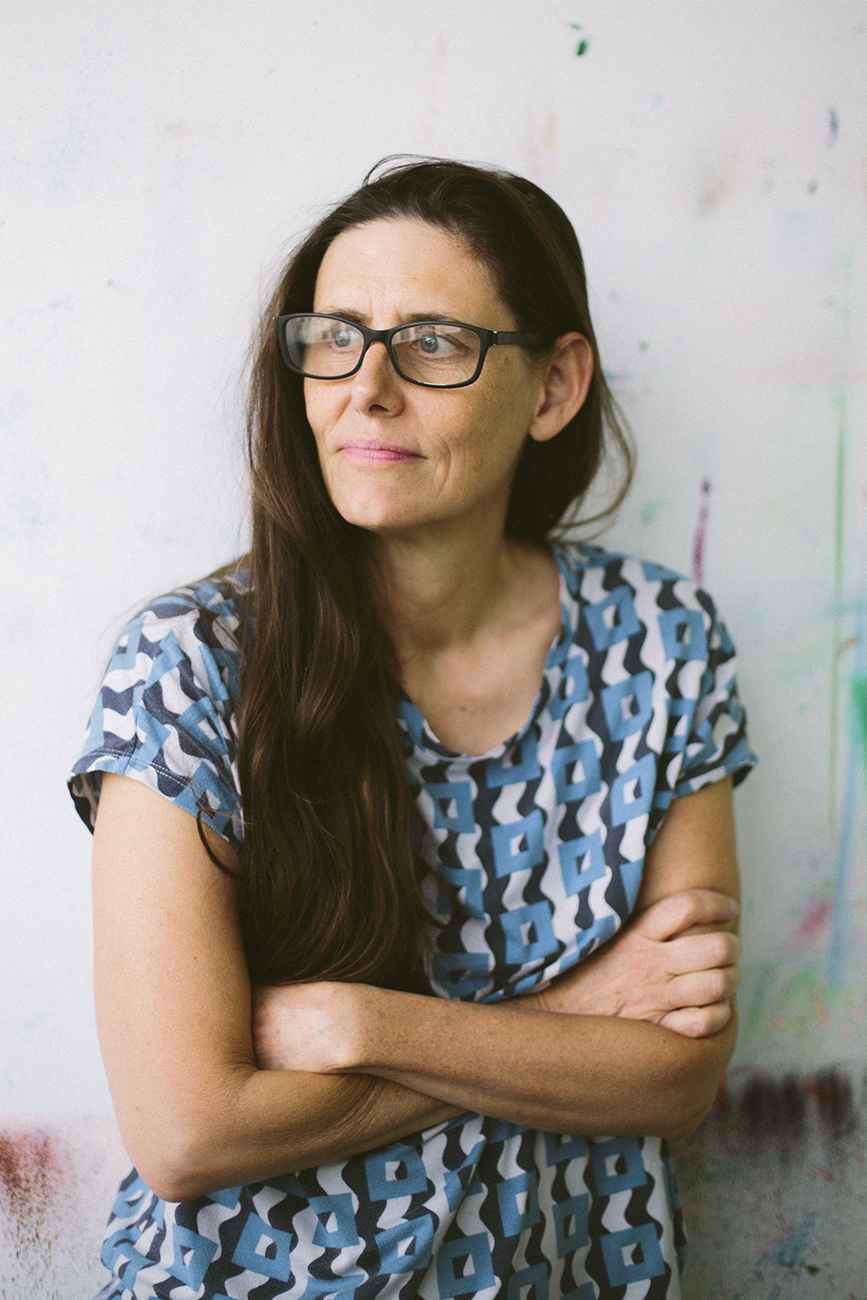 Nina
Childress
Studio professor
Born in 1961 in Pasadena, United States. Lives and works in Paris.
Fluorescent paint for Rococo hangings, neo-romantic punk with operatic bursts, soap and wigs or portraits of Simone de Beauvoir and yéyé singer France Gall... nothing scares Nina Childress. In her painting, she gives herself full license to indulge all the pleasures of the form, with an unbridled use of colour and shapes in a non-aggressive feminism and "idiotic conceptualism" that is at once tender, tart and fully assumed. Not for nothing did the artist cut her teeth in the 1980s, both in French Punk group, Lucrate Milk, and Les Frères Ripoulin, who were as likely to be seen in the corridors of the metro as in Parisian clubs. Since then Nina Childress hasn't stopped painting and technical virtuosity combined with her off-beat taste have continued to assert themselves, leading her to take up a post teaching at the École d'Art in Nancy Art School in 2007.
Her energetic paintings are present in many institutions (Museum of Modern Art in Paris, FRACS, FNAC..). Nina Childress has presented solo exhibitions at the Mamco in Geneva in 2009, at the Ricard Foundation in 2020, at the FRAC Méca in Bordeaux in 2021-2022.
Photo credit: © Gaby Esensten