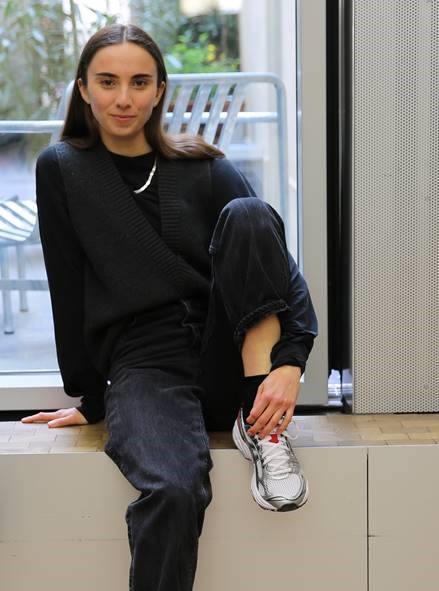 Madeleine
Planeix-Crocker
Disruption, Dissent, and Aesthetics Chair
Born in Los Angeles in 1933, Madeleine Planeix-Crocker is a French-American curator, researcher, practitioner and teacher based in Paris.
She has practiced dance and theater since childhood. A graduate of Princeton University in Cultural Studies, Madeleine earned a Master's degree in Media, Art and Creation from HEC Paris and a Master's degree from EHESS. There she led a research-creation project with the association Women Safe, where she now leads a theater and creative writing workshop. Madeleine is currently pursuing a thesis at EHESS (CRAL) around contemporary communal performances in France.
Since 2018, Madeleine is an associate curator at Lafayette Anticipations, a contemporary art space located in the Marais in Paris. There she programs performances, as well as meetings of artists and researchers, and public workshops.
Her interests lie at the crossroads of research and curation of performances with intersectional commitments. Madeleine is also a permanent member of the Scientific Research Council of the ESAD in Reims.
Photo credit: Chloe Magdelaine