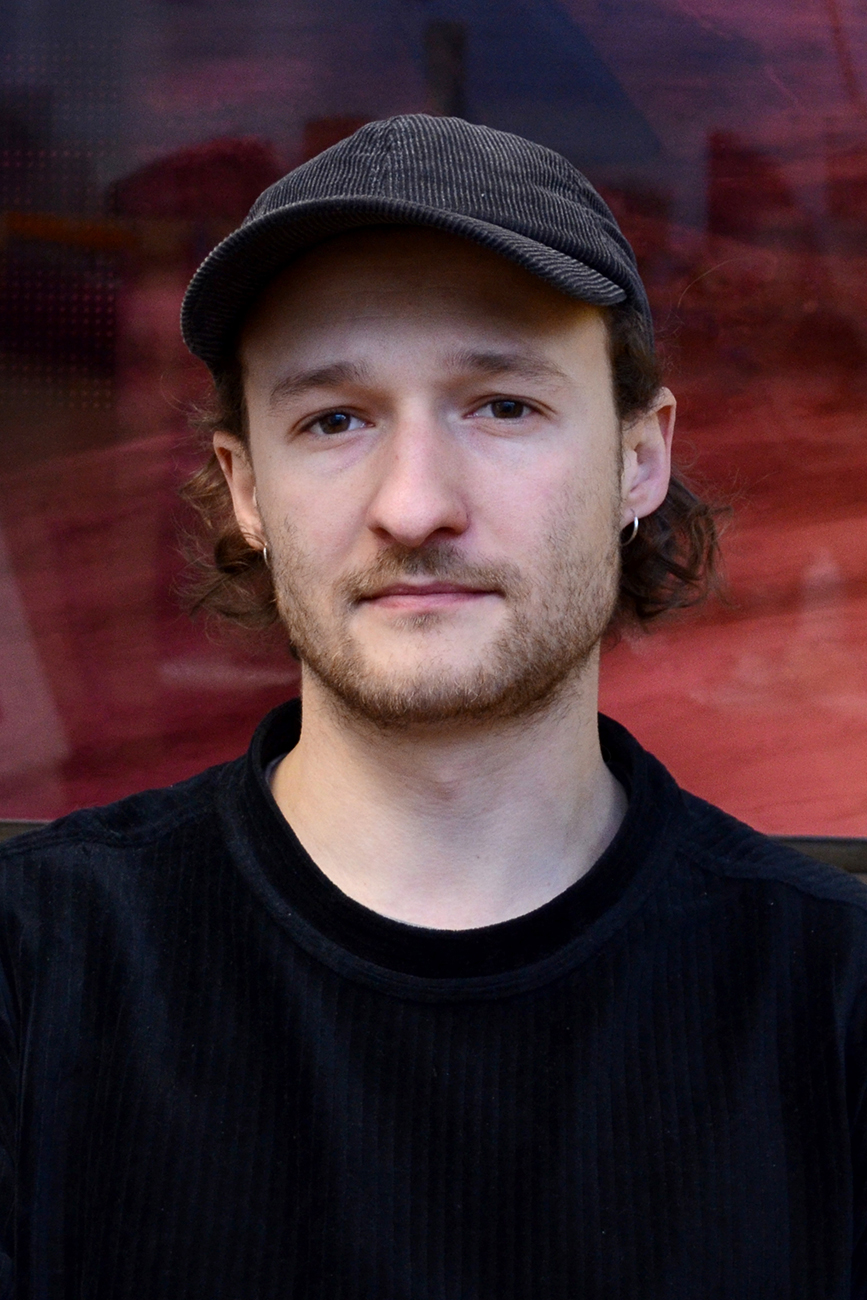 Lenny
Rébéré
Lenny Rébéré graduated from the ESAIG Estienne in 2013 and from the Beaux-Arts de Paris in 2018.
Lenny Rébéré is a member of the Le Houloc workshop in Aubervilliers and has been represented since 2015 by the Isabelle Gounod Gallery in Paris, with whom he has had several solo and group exhibitions in France and abroad. Winner of the Paris I Panthéon-Sorbonne Prize for Contemporary Art (2017) and of the Prix du Dessin Contemporain des Beaux-Arts de Paris (2018), he was recently nominated for the Drawing Now 2022 Prize.
Lenny Rébéré's works constitute openings onto a translucent and volatile contemporary world. Combining video, installation and drawing, he experiments with various media such as glass or PVC strap: he probes the surrounding images and spaces to reread and replace the snapshot that carries enough visual ambiguity. The works are like scenes of a daily and ritual life where the notion of time is relative, sometimes absent and sometimes accelerated.