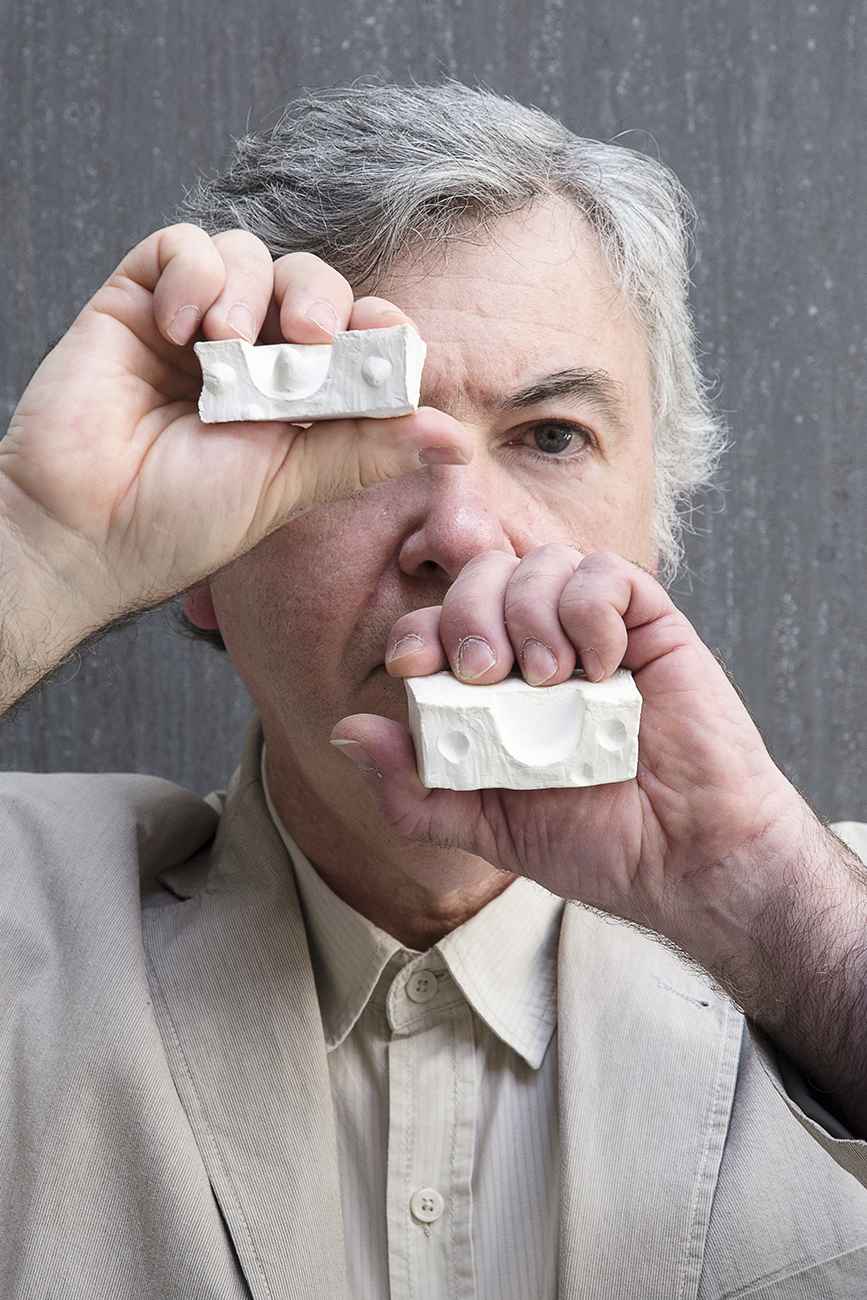 Philippe
Renault
Studio professor
Born in 1961, Philippe Renault lives and works in Paris.
Silicone, plaster, wax, resin…whichever the material, its plasticity, its light absorption capability, its porosity, density or scale, Philippe Renault understands its material intricacies and knows how to cast it.
Initiated into the art of molding and casting by his father in 1978, he started working at the porcelain factory of Villeneuve-la-Grande the following year. At Beaux-Arts de Paris, Robert Nogues taught him the secrets of his art since 1983. Philippe Renault opened his own studio in 1987 and began to work as a restorer and a mold creator. He was commissioned by rigorous institutions such as the French Department of Historical Monuments or the French National Heritage: the Assemblée Nationale, the Reims and Amiens Cathedrals, the Banque de France, the Grand Palais, the Plaza Athénée Hotel, the Ambroisie restaurant, the Musée Bourdelle and the Musée Maillol, the Dina Vierny Foundation… He also works with contemporary artists such as Anne and Patrick Poirier, Etienne Martin, Robert Couturier, etc.
He runs the materials / space lab along with Fabrice Vannier and Götz Arndt.