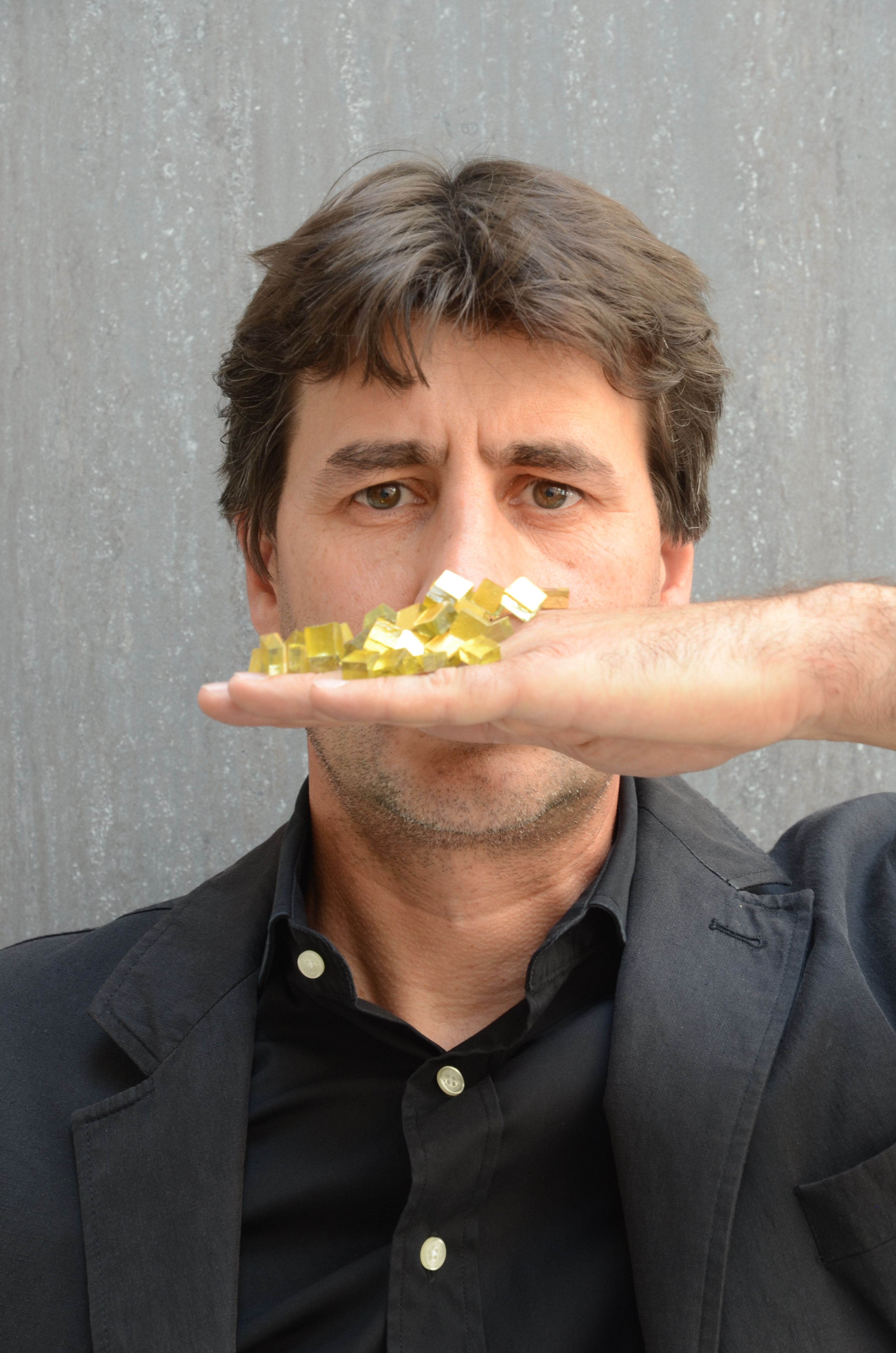 Fabrice
Vannier
Studio professor
Born in 1963, in Savigny (France). Lives and works in Paris.
Has taught at the Beaux-Arts since 2005.
After studying Iberian and Latin American literature and civilisation at the Paris IV-Sorbonne, Fabrice Vannier studied at the Beaux-Arts de Paris and at the Facultat de Belles-Arts de Barcelona.
Based on enigma and paralipse, his work reveals, like a system of correspondences and poetic, mythical and biographical reminiscences, an intimate Mediterranean space whose imagination is in turn developed, deviated or denied. This appears in works such as Premières stances sur le nom de Louganis (2005), Lithographies (2008-2010), Elles persistent (2012), Victoire des petites Aphrodites (2017), often presented in situ, in connection with nature, architecture or museum collections, notably at the Louvre, Évreux and Aegina (Greece) museums...
His disturbance with fragments, his approach to the notion of the fragmented image (from the abacus to the digital pixel), as well as his mastery of the processes of "mosaic work", are the bases of a teaching which - linked to painting or to an anti-pictural party - is resolutely oriented towards innovative artistic proposals, it is nourished by the history of mosaics, by the links which unite it with other disciplines and by the influence which it exerts on the creation of major artists.
Fabrice Vannier directs the Matter/Space Laboratory with Götz Arndt and Philippe Renault.