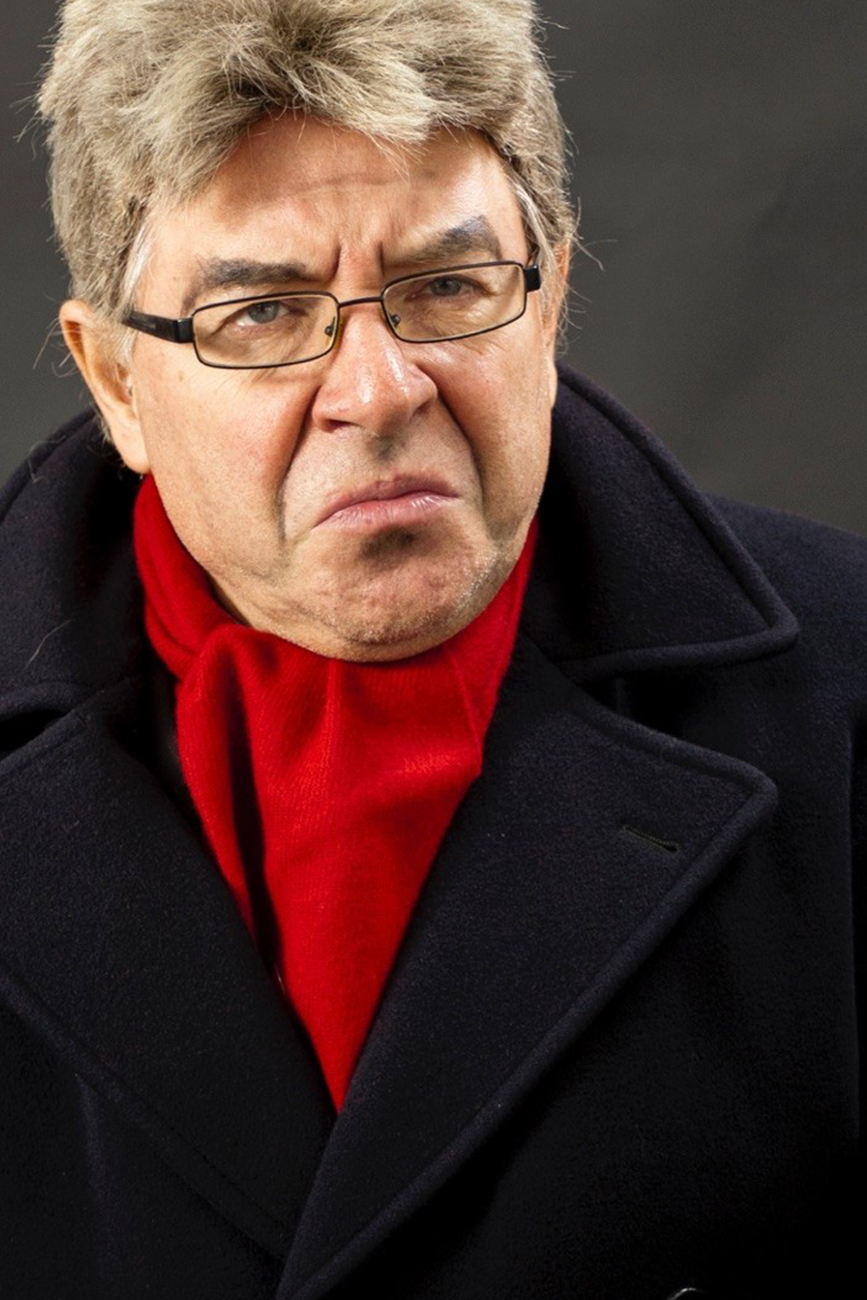 Olivier
Blanckart
Studio professor
Born in Brussels in 1959. Lives and works in Paris.
Olivier Blanckart's work is focussed around three axes: activism, sculpture and photography. An autodidact and politically conscious, the artist first came to public attention as a result of provocative acts such as: Jean-Michel, a reeking, homeless artist beggar, as whom he attended vernissages; virulent leaflets in galleries and museums; a banner-slogan on the Centre Pompidou stating: "Art against AIDS won't do any good: wear condoms!"; leading the fight artistic censorship through columns, articles, conferences, etc.
As a SCULPTOR he developed a singular technique using cheap packaging materials (sellotape, brown paper, cardboard) and reinterpreted iconic scenes from pop culture and the media: deliberately monumental sculptural ensembles in tape in the Pop Art and Arte Povera lineage - a political counterpoint, in what was most "impure" about them, to conventional historical sculpture and caricature and satirical sculpture.
Finally, as a PHOTOGRAPHER, he has produced a work of comic self-portraits in which he represents himself as Coluche, Merkel, Poussin, Courbet, Mélenchon etc. Olivier Blanckart, who defines himself as a "total artist", fully assumes the major aesthetic variations in his work: "An artist's work consists of everything an artist does." It is just this universal, welcoming, alert, fanatical, experimental and stubborn spirit of CURIOSITY that Olivier Blanckart aims to foster as a studio artist at Beaux-Arts de Paris. His work is represented in public collections in both France and abroad. He is a Prix Marcel Duchamp nominee. His work has been the subject of several solo exhibitions: Blois, MAMCO in Geneva, Dole. He participated in the Pileup exhibition at the Grand-Palais (2016) and his work has featured at the Rencontres Internationales de la Photo in Arles, Images Vevey, Beaux-Arts de Rennes (2018) and the exhibition, Le rêve d'être artiste, at Beaux-Arts de Lille (2019).