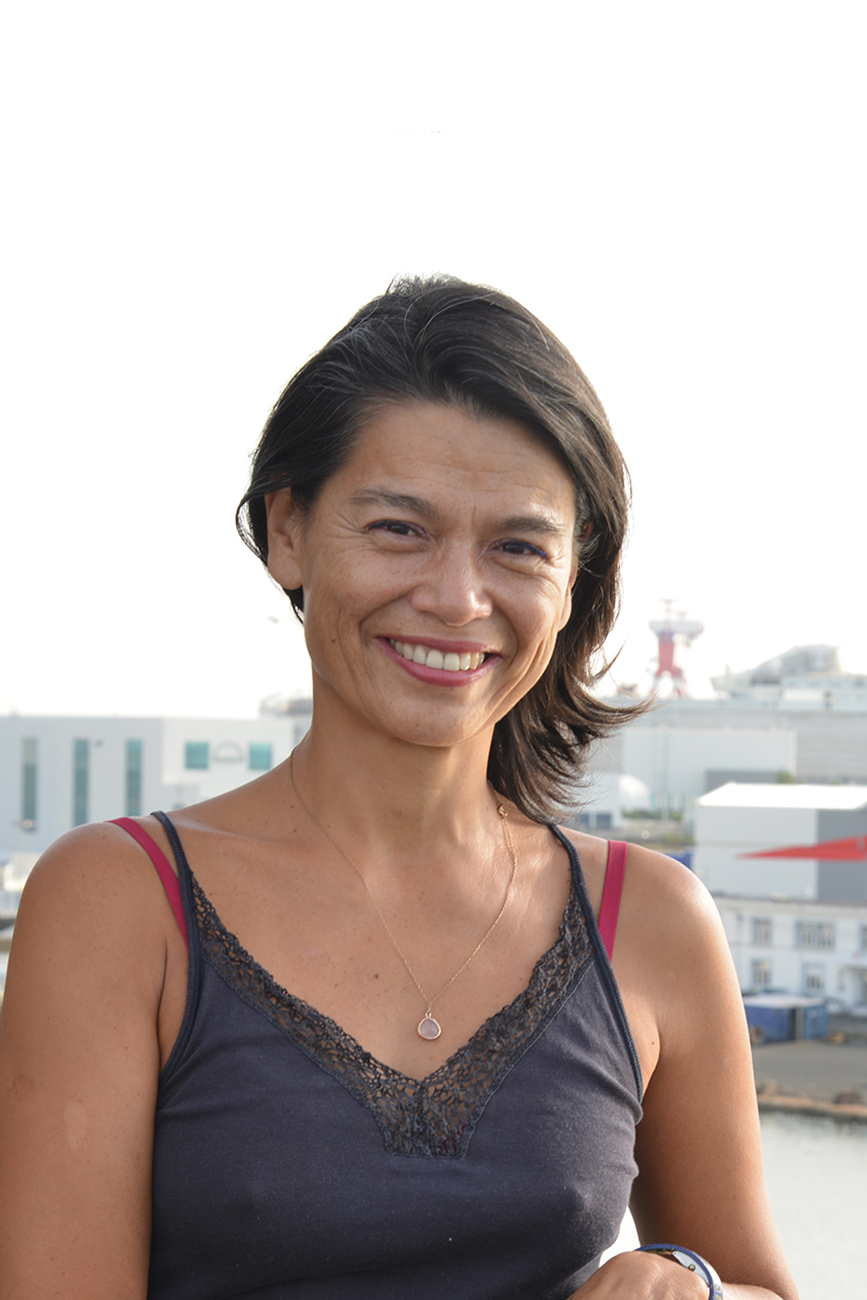 Emmanuelle
Huynh
Studio professor
Born in 1963 in Châteauroux. Lives in Rennes and works here and elsewhere.
Teaches at Beaux-Arts de Paris since 2016.
With Emmanuelle Huynh, dance enters into a relationship with literature, music, light, architecture and Japanese floral art (Ikebana). Trained in philosophy at the same time, she collaborates with choreographers such as Herve Robbe, Odile Duboc, Catherine Contour, the Knust Quartet, Dominique Brun, Anne Collod/Anna Halprin, Eiko Otake...
In 1994, she creates the solo Múa thanks to the grant of the Villa Médicis Hors les Murs and moves the dance towards the performance. Projects such as A vida enorme (2002), Shinbaï le vol de l'âme (2009), Cribles (2010), Tôzai! (2014), Formation (2017), Nuée (2021) followed.
Between 2004 and 2012, she directed the Centre National de Danse Contemporaine (CNDC) in Angers and created a new curriculum "Essais" and an international meeting of dance and art schools. In 2016, she initiated with the visual artist Jocelyn Cottencin a series of portraits of the cities of New York and Saint-Nazaire. In 2021/2022 these two portraits are exhibited at the Carré d'Art in Nîmes under the title De vertical, devenir horizontal, étale. and the exhibition is activated by performances realized with the students of ENSBAN.
She is also working on Cruzamento, a portrait of São Paulo, Brazil, created with students from her studio at Beaux-Arts de Paris. The portrait of Houston will be done in 2022/2023. In 2022, she will create Kraanerg by Xenakis with Caty Olive, four dancers and the Klangforum Wien for the Wiener Festwochen.
Her interviews with Trisha Brown are published by Presses du réel.
Photo © Christian Robert