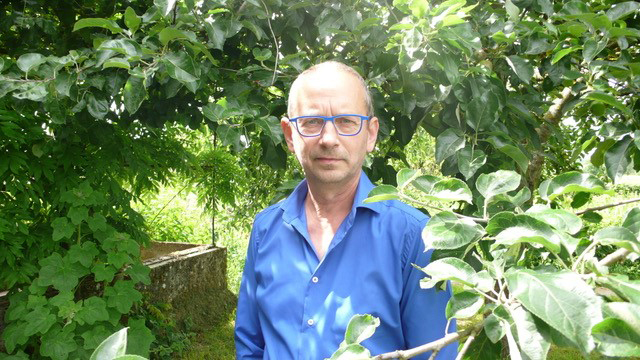 Éric
Poitevin
Studio professor
Both minimal and pictorial, Éric Poitevin's photographs present bodies, animals and plants with great acuity, most often in a face-to-face situation outside of any context. Éric Poitevin is a sort of collector who takes his samples in nature, in his immediate environment. The same object, explored from all these facets and possible points of view, represented on a neutral background, then takes on a new dimension.
Through these portraits, landscapes, still lifes, vanities and other nudes which are thus presented in all their fresh evidence, the artist plays with the genres of painting and the history of art to reveal images that are strictly photographic, autonomous. After a stint at the Villa Médicis in 1989, Éric Poitevin taught at the School of Decorative Arts in Strasbourg then in Nancy.
He regularly exhibits in national and international institutions and was invited to the Musée des Beaux-arts de Lyon in 2022. He has published numerous works such as The Bird Well, the result of a collaboration with Jean-Christophe Bailly, Servez-citron and I will pluck the ducks on my return to Macula editions and recently Eric Poitevin to Toluca editions.

Photo credit: © Eric Poitevin