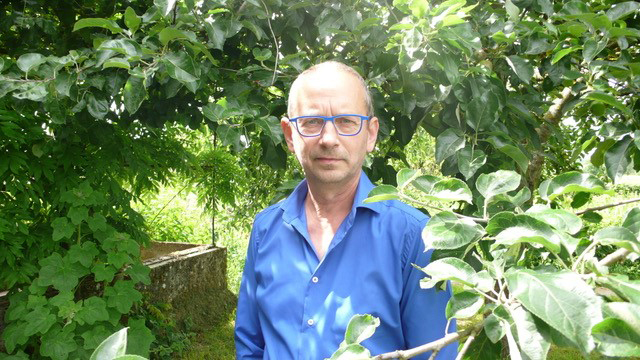 Éric
Poitevin
Studio professor

Born in 1961 in Longuyon. Lives and works in Mangiennes.
At once minimal and pictorial, the photography of Éric Poitevin presents bodies, animals, and plants with great acuity, usually face to face without context. Éric Poitevin is a kind of collector, taking his samples from nature, from the surrounding environment. The same object, investigated in all of its facets and possible perspectives, is shown on a neutral background and thus take on a completely new dimension.
Through his portraits, landscapes, still lifes, vanitas, and nudes, which offer themselves in all their fresh clarity, the artist plays with the genres of painting and of art history, to reveal these stringently photographic and autonomous images. After a sojourn at the Villa Medici in 1989, Éric Poitevin taught first at the École des Arts Décoratifs in Strasbourg then at that of Nancy. He has exhibited regularly in national and international institutions, and has published a number of works, including Le puits des oiseaux, in collaboration with Jean-Christophe Bailly, and recently Servez-citron and Je plumerai les canards en rentrant, both published by Macula editions.
Photo credit: © Eric Poitevin