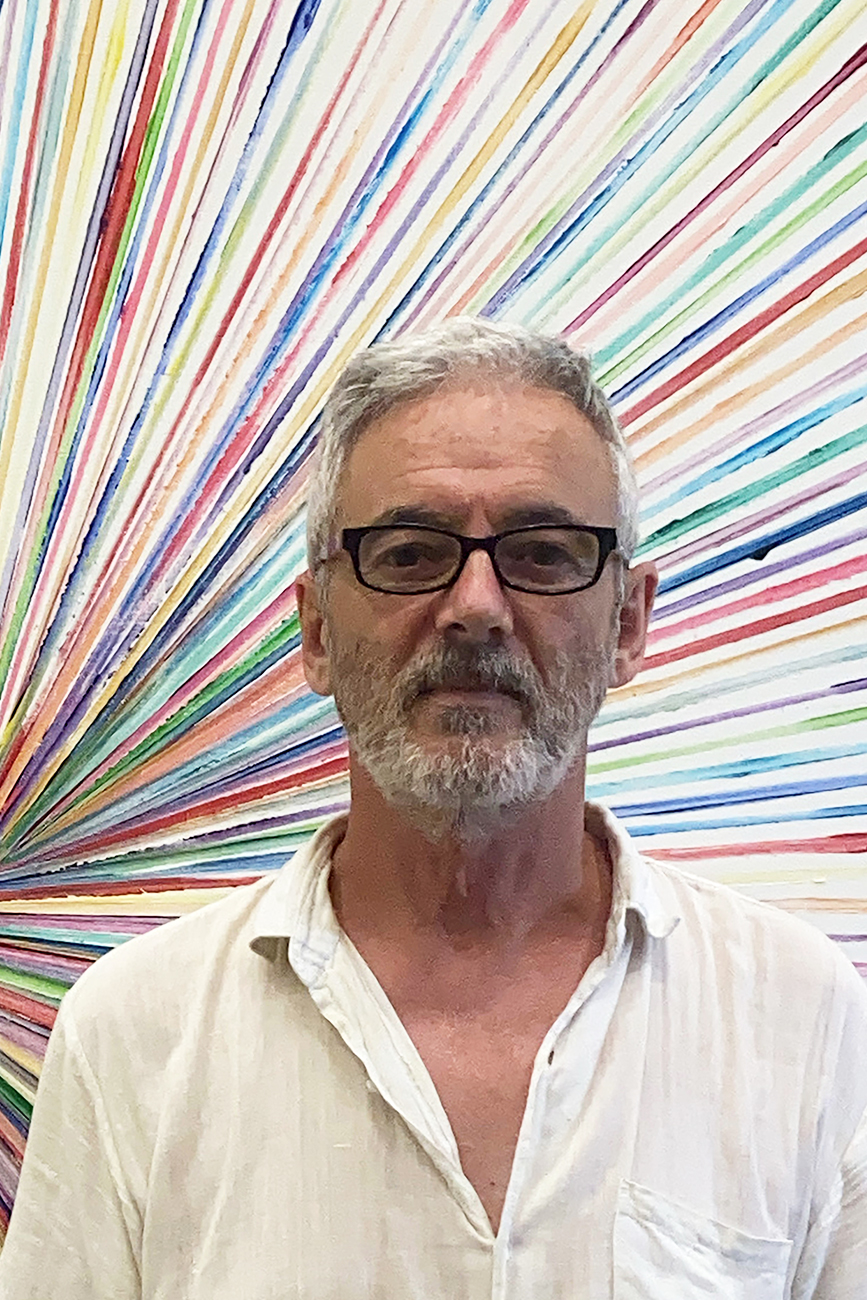 James
Rielly
Studio professor
Born in 1956 in Wrexham in Wales (United Kingdom).
The paintings, lithographs, watercolours and animated films by James Rielly are to be savoured like little Welsh candies marinated in pickle water. In an almost naive, angelic, sugary style, these pastel-coloured works gradually reveal their dark humour and slowly diffuse their light poison with sweet n' sour. In a strange atmosphere, a troubling childhood world is revealed, populated by weird creatures with multiple arms and eyes that seem to come straight out of John Carpenter's Village of the Damned. Rielly practices the art of nonsense so dear to the British and with grating humour, combining both dream and nightmare, presents a subtly quirky reality in which immediately addictive, sweet "Freaks" hold sway. A critique of the family and of the violence it is sometimes a vehicle for emerges subtly from his figurative works that are reminiscent of Peter Blake or Alex Katz.
Represented on the international scene, his works have been the subject of solo exhibitions including Sensitive ways at the Nantes Musée des Beaux-Arts (1997), at the Centre d'Art Nauchatel in Switzerland (1998), La Box in Bourges (2014), at Beaux-Arts de Paris, Cabinet des Dessins Jean Bonna (2015) and at CAC Malaga (2022). They have also been part of many group exhibitions, the Sensation-Saatchi collection at The Royal Academy in London (1997), Outlook in Athens (2003) with the curator of Christos M Joachimides, the Florence and Daniel Guerlain donations exhibition at the Centre Pompidou in Paris (2014) and We lived our lives in the spiritual not the material world (2016) and Stories for Mexican ghosts and children of all ages (2018) at the Galeria Estereo in Mexico.